Penny Küfer Investigates
The great new series for cozy mystery lovers. Gripping and fun entertainment, inspired by the detective novels of the Golden Age.
Murder on the Occident Express
Death of a Snoop
Deep Dive into Death
Arsenic and French Lace
The Curse of the Fire Pearl
The Maus Trap
Penny Küfer's Christmas
The Phantom of the State Opera
Available at your favorite Amazon store: http://mybook.to/Penny_Series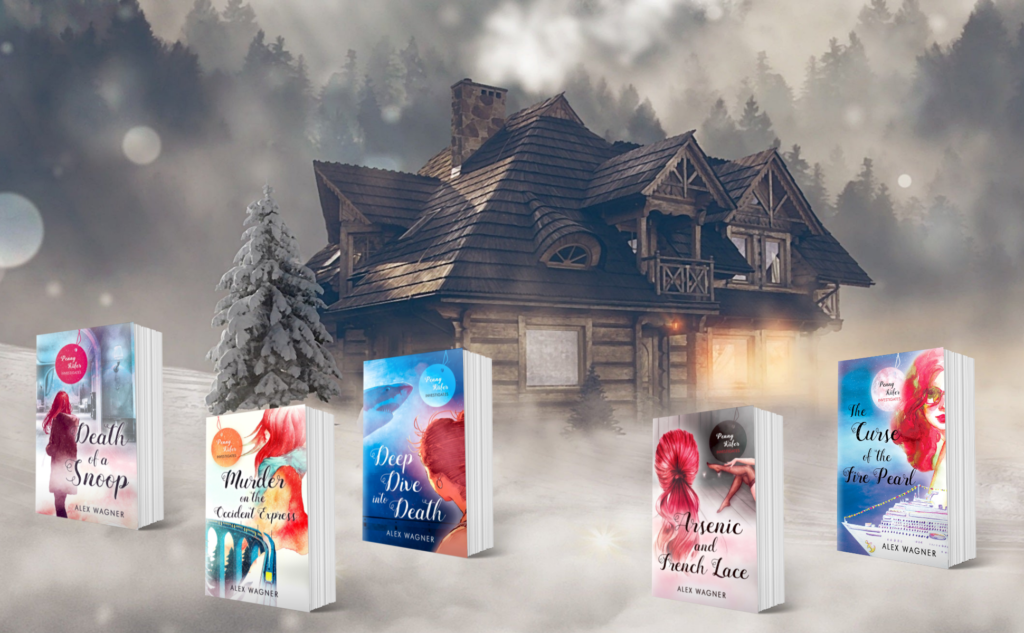 A Case for the Master Sleuths
THE NEW SERIES FOR EVERYONE WHO LOVES CATS OR DOGS AND A GOOD MYSTERY
Sled dog Athos and feisty kitten Pearl investigate tricky murder cases and bring dangerous two-leggeds to justice.
Cats and Other Calamities
Never Blame the Gardener
The Wednesday Evening Club
The Curse of the Cat Goddess
Horses and Other Hazards
Available at your favorite Amazon store: https://mybook.to/ACasefortheMasterSleuths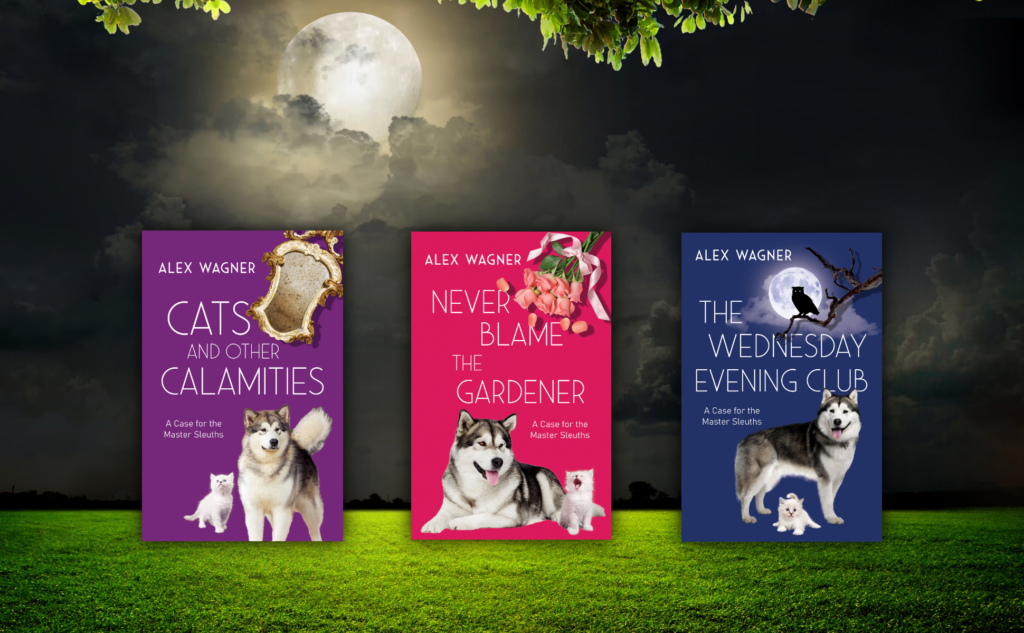 Murder in Antiquity
Join shady Germanic merchant Thanar and his clever slave Layla in their backwater frontier town, and on their travels to the greatest sights of the ancient world. Meet legionaries, gladiators, barbarians, druids and Christians—and the most ruthless killers!
Murder in Antiquity
Death of a Preacher Man
Grand Tour into Death
The Deadly Gladiatrix
Cursed to Die
Available at your favorite Amazon store: http://mybook.to/MurderAtTheLimes